Welcome to my links page!
Though it may not seam like it when first exploring the Pagan Community on Delmarva, there are many good organizations if you are willing to travel.
Here is a list of both physical on web resources available in the Delmarva area. If you have any questions about any of these organizations,
I would be happy to share my experiences and opinions.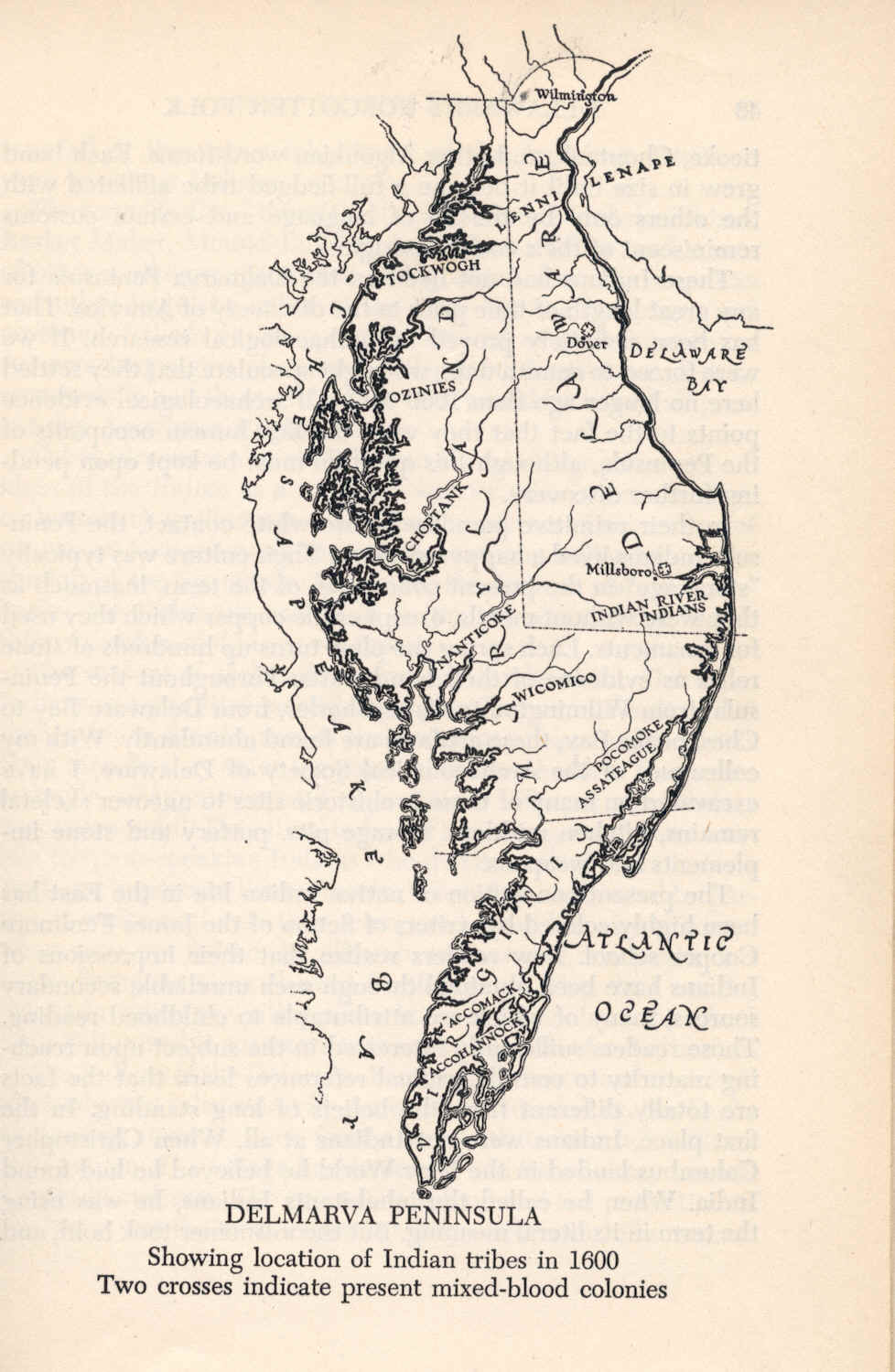 Here is an old map of Delmarva. If you arn't familer with the area, it's the Eastern Coast of the Chesapeak Bay and containes Delaware,
Maryland and Virginia. I'm in the process of looking for a better map, but this will have to do for now.
Physical Organizations
Assembly of the Sacred Wheel
Located in Georgetown, DE, the ASW is a eclectic tradition of Wicca with two local covens. I highly recommend them,
though they don't have much to offer families with children. They have some public events and are active with Dover's Pagan Pride Day.
Chesapeak Pagan Community
This is a new group, though it has its roots in the Free Spirit Alliance, but is much more family friendly.
 They are located in the Wilmington, DE area. I hope to attend their conference this summer, and I
 should have more of an opinion when I get back from their event.
Rev. Bell's Year and a Day Class
Rev. Bell is a co-owner of the Bell Book and Candle, a Pagan shop in Dover, DE. She provided online classes for solitaries, which include
quarterly in person interviews, which is why I'm listing this as a local resource for Delmarva. There is a significant price for this class, as
compared to others, but as I haven't taken it I really can't say if the price is worth it or not.
Unitarian Universalist Fellowship of Salisbury
While the UUFS is not a Pagan organization, it is a Pagan friendly (and G/L/B/T friendly) church where I have found a spiritual home. I encourage
all Pagans and Wiccans to vist to see if you might be interested in it. I find it a very open minded place where I can teach my son about the many faiths
that exist on our fine planet.
Online Resources

Witches' Voice
The web site for all Wiccan, Witches and Neo-Pagans. Lots here on networking, information on different Traditions, Festival Reviews, etc.
witchschool
If you are looking for an online school of Wicca, this is a good one at a reasonable price. It's run by the Correllian Tradition of Wicca, and their nearest Shrine (a coven in formation) is in DC called "Shrine of the Sacred Arts". You do not have to join the tradition to take their classes.
College Wicca
A forum that I help moderate, you can find me here often. You can find many students here trying to set up offical pagan organizations at their schools.
A Path
A personal site with some useful tools, essays and a cool forum. I especialy find the Ritual Creation Worksheet very useful.
Sacred Texts
An online collection of many primary texts, including Gardner and Leland. If you are looking into the early history of Wicca, there is alot of good info here. You can even purchase it on a CD from the site.
Tarot Institute
A free online Tarot Class, I have not had time to check this out fully, but it's on my "To Do" list.
Wicca For Beginners
Also a free class on Wicca aimed at non-Wiccans. More of an introduction to the religion, but not a class on how to be Wiccan.
Free Wicca 101 PDF Book
There are many good Wicca 101 type books out there, but this is the only one that's free to download and print. I've read most of it and it's contains a very clear and accurate history of Wicca, and has some of the best explinations between what Witch, Pagan and Wicca are, and the different types of Wicca: Solitary, Orthodox Traditiona and Reformed Traditional.